SOUTH SUDAN
Remo was a farmer living in the country of South Sudan. Although he had not been able to complete his education, he had learned to read some English. A group of nearby Seventh-day Adventist members asked him to come to their church and share with them what was written in their English Bible-study guides, since they themselves were unable to read. Remo read and explained each lesson to them. In the process, he began learning many biblical truths, especially the truth about a loving God. The church members were very loving and caring. Their attitude caused him to investigate more about their faith. He started worshipping with them on Sabbaths, and before long he was baptized.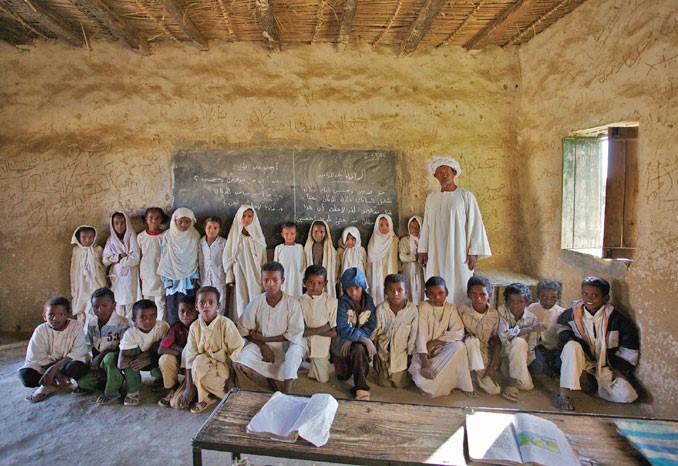 Soon Remo was holding offices in the church. Then he was invited to become a Gospel Outreach Canada evangelist and was sent to Aboroto to work with the Keliko tribe of which he is a member. No Adventist work had previously been conducted among this people group. At first the people showed little interest, but he persevered. In less than five years, Remo has baptized 65 people, and they have built a small church in which to worship. He broadcasts on the local radio station for one hour every Sunday. He and his fellow church members share everywhere they can—witnessing at funerals, at health centers, in prisons and markets.
In that same area, a local man operates a private school that teaches a class in religion and the Bible. Two Adventist students scored so high in the class that other students and teachers asked them, "How do you know so much about the Bible?" Their reply was, "Our pastor taught us these things at our church." As a result, Remo was invited to speak to the students. Everyone was thrilled to hear him, and they invited him to return. As a result, he now conducts Bible studies with 168 students and teachers every week. Three students have already been baptized.
Remo began an evangelistic series in Morobo where 20 people attended and 12 continued to study the Bible. Banga, a drunkard and heavy tobacco smoker, came to these meetings. He had married five women, none of whom stayed with him. So, he and his three daughters moved in with his elderly parents.
Unfortunately, the parents died. Before they were buried, Banga went out and got drunk. His elder brother scolded him for doing such a disrespectful thing. In his anger, Banga went into the house and returned with a gun, intending to shoot his brother. People grabbed Banga, tied him with a rope, and began beating him. Remo happened by and saw Banga lying on the ground. He went over and talked with him about controlling his emotions. Then he prayed with him.
Eight months later, Banga came to Remo's home at 2:00 in the morning. Remo asked him, "Why have you come at such an unearthly hour?" Banga responded, "I am like Nicodemus coming in the night, and I need to talk to you." Remo went out to meet Banga, and the two men sat outside and talked until dawn.
Obviously, something had touched Banga's heart. He asked, "What can I do to quit drinking and smoking so I can have money to support my daughters?" Remo encouraged him to fully accept Jesus and depend on Him. He also invited him to attend church on Sabbath. Early the following Sabbath, Banga showed up for Sabbath school. The lesson was about our body temple and how God expects us to care for it. Banga enjoyed the discussion and stayed for the church service. He didn't miss a Sabbath after that!
Remo invited Banga to attend his evangelistic meetings, and he did. In time Banga made his decision to be baptized. He also encouraged two of his friends to attend. They did and were baptized along with one of his daughters. His other two daughters have also decided to prepare for baptism. Now Banga, who has found freedom from his unhealthful habits, serves as the group leader of the local company of believers.
NOTE: Names, locations and some details have been changed.
By Dave Crook
Dave Crook was a Gospel Outreach Canada regional director for East Africa.
---
WEST AFRICA
Not long ago an Adventist businessman stopped coming to church. He needed money, so he started working on Sabbath. One day he was involved in a terrible accident on a bridge. He fell off the bridge into the river below. Rescuers sent him to the hospital where he remained unconscious for three days.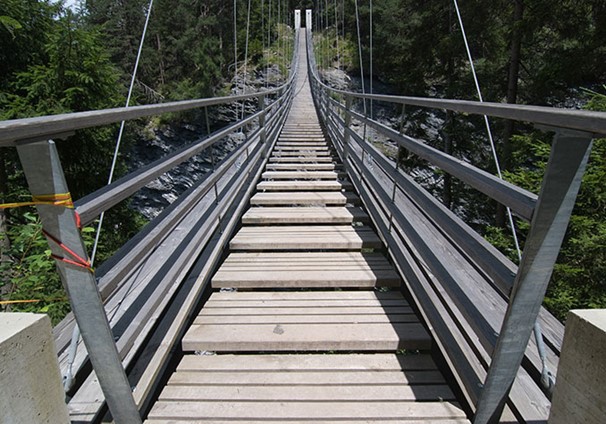 When he started to wake up, he could hear people talking and was amazed to find himself in a hospital. He asked what had happened to him. The only thing he remembered about the accident was that someone dressed in white had grabbed him out of the water and saved him.
Unfortunately, when he woke up he was totally blind. After eight days in the hospital, the doctors told him, "We can't do anything more for you here." So a sister came and took him home.
He had been blind for eight days when I went to see him. He told me what had happened and asked me, "How can I be healed of my blindness?" I responded, "You should go to an eye hospital and have the doctors check you to see if something can be done." I then encouraged him in the Lord and asked if I could return to visit again. He confessed his sins, and I prayed for his healing on that Tuesday.
Wednesday evening, the next day, I got word that the businessman was able to see again. I visited him to witness God's miracle and join him in thanking God. To this day, we worship together in our Adventist church.
After returning to church, the businessman had a dream. He saw demonic powers saying they had caused the accident. Some Africans believe that demons live in certain waters. When the businessman was sinking in the water, however, he saw a man in white take hold of him and save him. The demons said they wanted to possess him, but Someone greater had rescued him out of the water.
We Gospel Outreach workers may not have much education with formal degrees, but God still works miracles for our ministry.
By Akey Yao as told to Karen Wintermeyer
Akey Yao is a Gospel Outreach Canada worker in Togo, West Africa. Karen Wintermeyer and her husband, Glen, are Gospel Outreach Canada regional directors for West Africa.
---
WEST AFRICA
One day when I came back from work, a friend called and said his little brother, Kijani,* was in the hospital and very ill. "Hurry and bring your Bible," he exclaimed. We went to the hospital together.
When we arrived at the hospital, several doctors surrounded Kijani's bed. We stood back and watched as Kijani's condition worsened. The doctors seemed helpless. We started praying. A doctor noticed us praying. He came over to us and said, "We can't do anything for Kijani. He is going to die." I told the doctor, "God can do anything."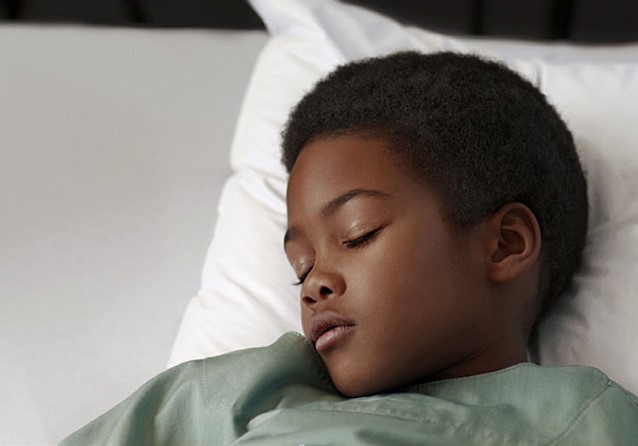 All the doctors left. Kijani was unconscious and started breathing slower and slower. Eventually, we couldn't see any sign of breathing. As we held his hands, they got colder and colder. We were sure he was dead.
We continued praying, and then another patient in the large room called out, "You cannot heal him." He explained to us where we should take Kijani's body. I responded, "God can heal anyone," and we continued praying. I was impressed to ask the Lord, "By this afternoon, please make Kijani start breathing again." Then I asked all the patients in the room to join us in prayer. That very afternoon Kijani started breathing, got out of bed, and stood up healed!
While we were praying, another patient in that room was also healed. He was an old man who did not know about God, but he experienced the fact that God can do anything. He started asking questions about God. Since he too was healed, he left the hospital with us and the young boy that was just raised to life. The old man began to study the Bible with us, and now he always comes and worships with us.
*Not his real name.
By Akey Yao as told to Karen Wintermeyer
Akey Yao is a Gospel Outreach Canada worker in Togo, West Africa. Karen Wintermeyer and her husband, Glen, are Gospel Outreach Canada regional directors for West Africa.
---
WEST AFRICA
Koto's entire family was animist, so whenever they found themselves in a difficult situation, they took their problems to the fetish priest for help.
Several years ago when I shared the gospel message with Koto, she told me, "Last year when I visited a Catholic church, problems began to arise in my family. My brother, and then my mother, died in the same month." According to her traditional beliefs, these family deaths were the result of her attending a Christian church. In fact her husband, who was a military man, threatened to leave her; so she decided to stop attending any church.
I prayed with her, leaving her in the hands of the Holy Spirit and trusting that God would lead her to fully accept Jesus. I attempted to begin Bible studies with her children, but that, too, seemed impossible.
One son, however, who was sitting for his university entrance exams, promised his mother, "If Felix will continue praying for me until I pass my exams, I will accept Jesus as my personal Saviour and become a member of the Seventh-day Adventist Church." Of course Koto was unhappy with her son's promise because of her previous bad experience when she had attended a Christian church. She preferred taking her problems to the fetish priest.
I earnestly prayed and fasted for Koto's son. When the exam results came out, he and his mother were overjoyed to learn that he had successfully passed—especially joyful because he had failed that same exam a year earlier.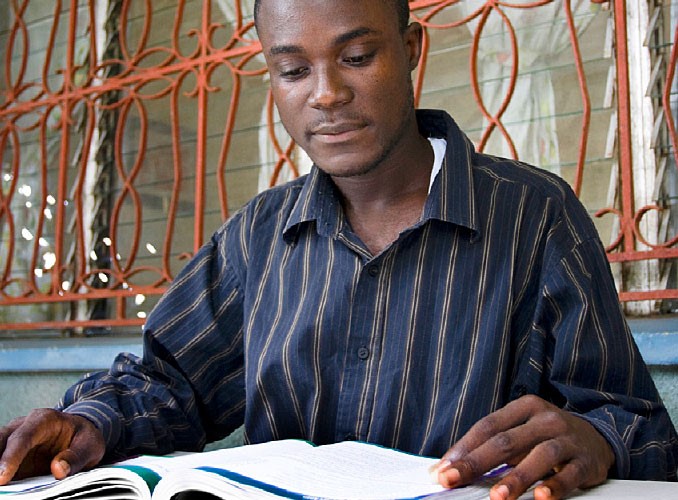 Koto kept the information about her son's passing the exams to herself. She didn't want me to hear this news, because she didn't want her son to become a Seventh-day Adventist. She explained the situation to a friend who strongly advised her, "You must share this important news with Felix since he was the one who prayed for your son. You should be grateful to God."
Koto came to my church on Sabbath. When she discovered the service had already finished, she made her way to my house. My wife and I warmly welcomed her. Koto delivered her message; and as she was about to leave, I asked to pray with her. She consented.
Ever since this experience, Koto's attitude has changed. Her trust is now in Jesus who answered my prayers for her son.
When her son returned from the school where he had been studying, he saw dramatic changes in his mother's life. One day he watched her preparing for Sabbath. The next morning he asked her, "Why are you dressed up, and where are you going?" She responded, "I am going to the Adventist church for worship." With a puzzled look on his face, her son asked, "Why are you going to an Adventist church when you had warned me not to attend this church?" She replied, "I changed my mind, because the God of the Adventists is a true God; and He is the One who helped a young struggling student successfully pass an important exam!"
Today all of Koto's family are members of the Adventist Church, including her husband. I continue to study with all seven members of the family. Please keep this family in your prayers that God will use them to be a positive influence to those around them.
By Felix, Gospel Outreach Canada Worker
Felix works in Guinea, West Africa.